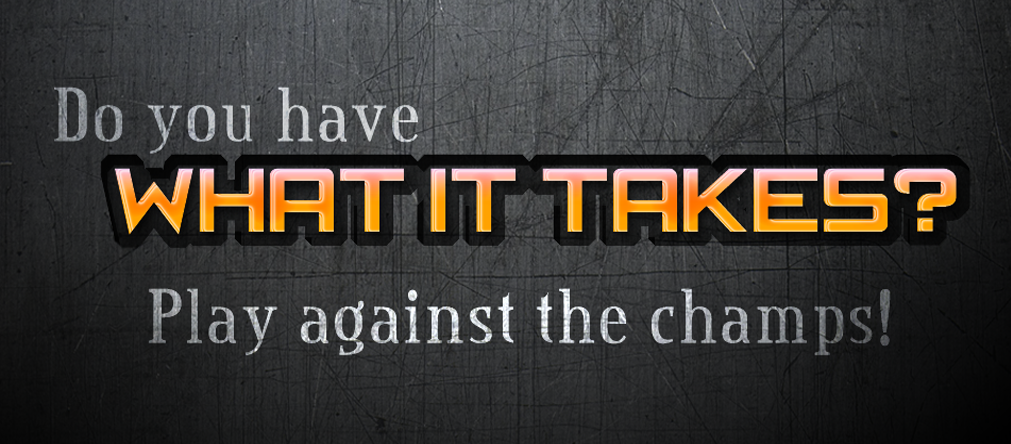 Have you ever wanted to carry against noobG, Mynuts, de-ward Fittske's wards, crush Limmp mid-lane, or perhaps you've wanted to render Zai useless as a suicide?
Now's your chance!
Trademark eSports introduces a brand-new event:
Pros vs. Joes
Sponsored by Raidcall and Razer, we give you the chance to compete in a best-out-of-1 (BO1) series against Trademark eSports' very own Heroes of Newerth team:
Mynuts (captain)
    'Zai
    Limmp
    noobG
    Fittske
We will be randomly selected one random non-professional / amateur team to compete against our players to showcase their talents to the Heroes of Newerth community.  Not only will you be playing against some of the best players in the scene, but you will be streamed and embed into our Trademark eSports Raidcall chat group!  And the way to be featured is by partaking in our Raidcall group (9898) to be picked!   Cheerio!